Back to top
Edition 2020
May 6th, 2020 from the organisers:
As organisers of EcoTrail Reykjavik, along with the competent authorities, we have been managing the situation and the spread of COVID-19 virus in the world, in Europe and specifically in Iceland.
Regarding EcoTrail Reykjavik 2020 which is scheduled for early July, we are still today unable to guarantee the necessary conditions for the good organization of the event and that is why we are unfortunately obliged to cancel the 2020 edition now.
Regarding the proposed terms and conditions, we have worked as hard as possible to offer you the two most suitable options.
- 70% reimbursement of your registration fee to cover the costs already incurred by the organization
- The choice to transfer your bib to another partner race/event that will take place at the later this year or in 2021 (list HERE)
You will find the access to your member account from the following link HERE
You must communication on your member account your choice before May, 31st 2020, after this date we will automatically proceed to your refund at 75%. Refunds will be made directly to your bank account used for your registration June 15th, 2020.
Followed the following procedure (link to your account HERE ) :
Step 1 : Insert your last name in capital letters + your file number found in your registration confirmation received by email (or click to retrieve your lost identifiers)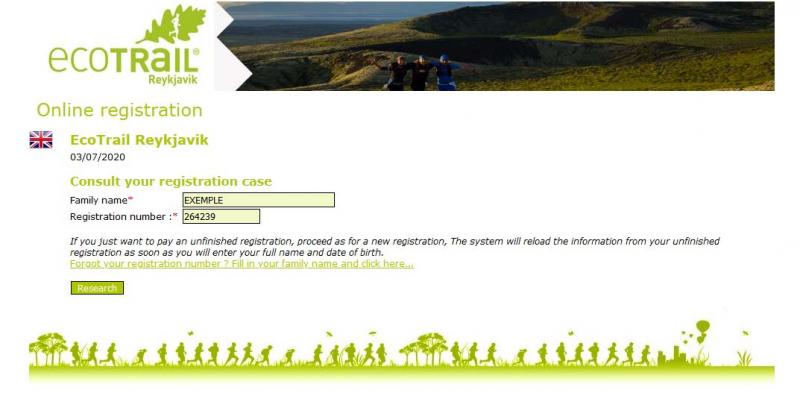 Step 2 : Click on "change my data"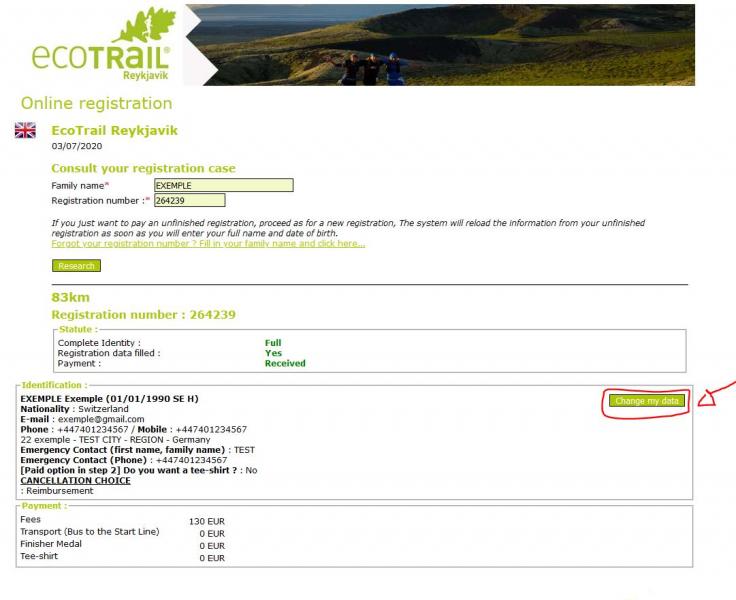 Step 3:  Make your choice and save your file